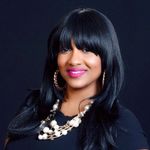 Candy McLean
REAL ESTATE AGENT
A little bit about me...
As a professional Real Estate agent, Candy is dedicated and committed to helping her clients meet their Real Estate needs. Whether buying or selling, she is determined and tenacious enough to make the transition a guaranteed smooth and "sweet" experience. Having her clients' best interest at heart, Candy goes above and beyond expectations to get the job done. As a full-time agent, she is able to provide her clients with flexibility and devoted time. Candy's MISSION is to make the impossible POSSIBLE. Her PROMISE is to do her best to make your Vision become Reality.
Candy specializes in helping Real life people in REAL life situations.
She believes You have to BELIEVE it before you SEE it in order to RECEIVE it.